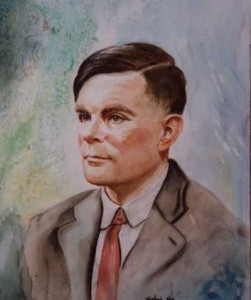 By using the life of Alan Turing as a basis for research, students will develop ICT skills in PowerPoint or Publisher by creating digital posters. The main aim of the lesson if for learners to recognise the intended audience of their work and to adjust and adapt the use and presentation of ICT appropriately.
All students must hey present their research on Turing in a digital posters for 8 year olds, showing a clear sense of audience.
Most students should be able to use a variety of audio and visual tools within their chosen software to present their information.
Some students could explain how the use of a variety of ICT audio and visual tools change the impact of information on an audience.
The differentiated objectives for this lesson were devised by using the 2011 National Curriculum programme of study and attainment targets for ICT at Key Stage 4.