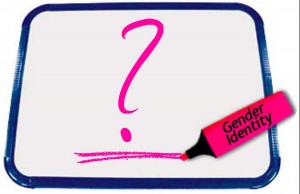 Gender variance (see also Keywords) is a difference between a person's assigned sex and their perceived gender; also sometimes known as:
gender identity disorder
gender in-congruence
transgenderism
gender dysphoria
How do we show support?
A person with gender variance may:
experience anxiety, uncertainty and persistently uncomfortable feelings about the gender that they are expected to present in
believe that their gender identity is different from their anatomical sex (for example, a man with gender dysphoria will feel that he is a female even though he was born with a male body)
Many trans people will not have any support at home because of a varity of issues within the family. Many will be suffering from neglect and depression, they will need some stability from mentors and councillors.
How do we identify variance?
The symptoms of gender variance usually begin to appear at a very young age. For example, a child may refuse to wear typical boys' or girls' clothes, or dislike taking part in typical boys' or girls' games and activities.
In most cases, this type of behaviour is just a normal part of growing up, but in cases of gender variance, it persists into later childhood and through to adulthood. as gender dysphoria, it is currently classed as a psychiatric condition, but many recent studies have suggested that it is more to do with biological development. Research into what causes gender dysphoria is ongoing.