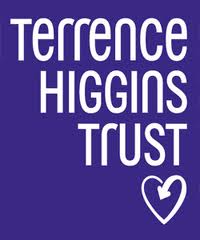 www.tht.org.uk/
Terrence Higgings Trust (THT), was one of the first charities to be set up in response to the HIV epidemic and has been at the forefront of the fight against HIV, and improving the nation's sexual health, ever since.
This site is primarily a Health Education/ Campaigning one. It provides excellent resources for World AIDS Day. Information is always regularly updated and with adaptation could be used in Citizenship/PHSE education in KS3/4. Use of the site unsupervised is not advisable.
For a detailed analysis of this site,  its functionality and usefulness please see our grading table with notes below.
Grading:
Web Address: www.tht.org.uk Put schools or education in SEARCH box to find resources/relevant information
Absolutely true
Almost true
Somewhat true
Not really
Not at all
Use of Site
No expertise in LGB T issues needed
√
LGBT inclusive
√1
Other equalities strands
√2
Authoritative
√3
Comprehensive
√4
Useful links to other sites
√5
User friendly/ easy to navigate
√6
Accessible at any level
√
Education Materials
Teacher Materials
√
Lesson Plan
√
Materials easy to use
Follow up opportunities
Differentiated
Clear time frames
Good one-offs
Cross-curricular opportunities
---
Notes:
Predominantly deals with G and B issues.
Predominantly focussed on HIV issues across World Communities.
A World leader on HIV information. Also has much information on HIV and legal rights in the UK.
See 3.
Single Button link takes you to all other links.
Clear, bright and colourful site. Good links into current HIV media stories.
---