Government Equalities Office to Fund 30 New PSHE and Citizenship Lessons
From 2017 to 2019, 30 new PSHE lessons will be devised by the Classroom team and will be made available for free on the Classroom website.
The lessons, supported and promoted by the Government Equalities Office (GEO) and the Department for Education (DfE), form a part of a project to eradicate homophobic/biphobic/transphobic (HBT) Bullying through education. Working with a number of LGBT youth groups in collaboration with the LGBT consortium, these lessons will go into up to 270 schools throughout England. Watch this space for updates.


Ten Heritage Lesson Plans with Video Interviews
Ten  lesson plans devised by teachers at Schools OUT UK for The Proud Trust (formerly LGBT Youth North West) project This Is How We Got Here, funded by the Heritage Lottery Fund.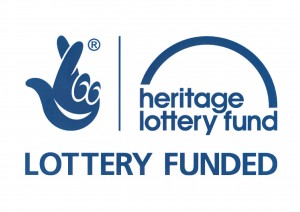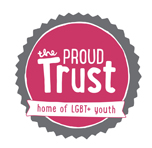 'This is How We Got Here' aimed to uncover hidden stories of LGBT activism and civil rights history over the period 1960 to 2000. Throughout the project personal, national and international stories were recalled and shared by people who had been active in education, youth work and the Manchester gay scene years ago. They were documented by 51 young people aged 14-25 from youth clubs in Stockport (Stockport Wednesdays), Wythenshawe (WyNotLGBT) and Manchester (Lesbian and Gay Youth Manchester (LGYM) and The Young Women's Group), via a wide range of exciting, educational and empowering activities. A part-time project coordinator, Cliodhna Devlin, supported a Heritage Worker in each of the youth groups, who in turn recruited and supported the young researchers.
The interviews were used as the basis for 10 lessons in secondary education covering History, English, PSHE and Citizenship, Geography and Science.
The HLF Lessons can be found here:
Citizenship – Campaigning and Protest: a British Value (Recommended for Key Stage 3)
English – Polari: a Bona History (Recommended for Key Stage 3)
Geography – Demographics: Why Move to the City? (Recommended for Key Stage 3)
History – Section 28 and 'Promoting' Homosexuality (Recommended for Key Stage 3/4)
PSHE – Careers: Join the Crew or Rock the Boat? (Recommended for Key Stage 3/4)
PSHE – Visibility (Recommended for Key Stage 3/4)
SRE – B is for Boys and Binary; G is for Girls and Gender (Recommended for Key Stage 3/4)
SRE – Relationships (Recommended for Key Stage 3/4)
SRE – What Can SRE Do for Us? (Recommended for Key Stage 3)
Science – The Gender Question (Recommended for Key Stage 3)