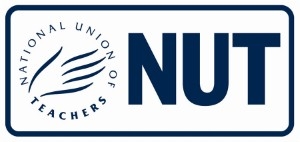 www.teachers.org.uk
The homepage for the National Union of Teachers, the largest workers' union for teachers.
For a more detailed analysis of this website, please check out our grading system with notes below.
Grading:
Web Address: www.teachers.org.uk

Education Policies
Equality
LGBT equality

Absolutely true
Almost true
Somewhat true
Not really
Not at all
Use of Site
No expertise in LGB T issues needed
√1
LGBT inclusive
√2
Other equalities strands
√3
Authoritative
√4
Comprehensive
√
User friendly/easy to navigate
√
Accessible at any level
√
Useful links to other sites
√
Education Materials
Teaching Materials
√
Lesson Plans
√
Materials easy to use
Follow up opportunities
Differentiated
Clear time frames
Good one-offs
Cross-curricular opportunities
Potential for usage in schools:
The purpose of this site is to inform and give legal guidance to its teaching staff members. That said, the Fairer Futures Document provides sound advice on developing policies across the school to support LGBT pupils and staff, as well as inculcate good practice across the curriculum. There is also useful information on including parents and carers in this process.
---
Notes:
None needed as these documents are designed to inform and support an NUT Equalities Officer.
Good coverage of L and G. Some referencing to T but not to B.
In the Equalities section race equality, disability equality, gender equality, age equality religion and belief are each covered.
Provides a clear overview of historical and current education LGBT law.  Documentation also deals with discrimination on the grounds of sexual orientation.
---