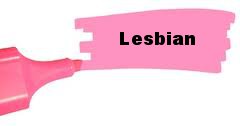 "I think I might be a lesbian. What do I do?"
Online resources with information about identifying as a lesbian, under the following headings.
What Does It Mean to Be Lesbian?
Am I Normal?
What Is It Like to be Young and Lesbian?
What about HIV/AIDS?
How Do I Learn To Like Myself?
Whom Should I Tell?
How Can I Find Other Women Like Me?
Also available in [PDF] format. Order publication.
Also available as PDF in
Amharic
Chinese
French
Spanish
Vietnamese